Director, Portfolio Accounts | Chicago, IL
I love connecting with clients and building a partnership so I can essentially shift their headaches over to me…
Why do you do this type of work? What do you like about your job?
I really enjoy the problem-solving piece of managing an overall book of business. I love connecting with clients and building a partnership so I can essentially shift their headaches over to me, taking the eDiscovery process off their hands so they can focus on the merits of the case.
I also really enjoy learning new technology then sharing how it can help our clients and seeing their excitement when the tool does what I promised. It is very impactful for clients when I understand their data and am able to make predictions about what is going to happen or run the process with that data.
In some cases, we are talking about tens of millions of documents. Wrapping your arms around that volume of data can be very challenging and clients are always grateful for our ability to come to a process where millions of documents can flow seamlessly.
What do you think is the Array advantage? Why do clients trust Array with their litigation logistics?
I think one of our advantages is that we are smaller, so we can be a lot more nimble and customize to what our clients' needs are. We aren't templated – our advantage is being flexible and creating processes that work for our clients instead of processes that work just for Array.  
What did you do before Array? How do you apply that experience to your work today?
I started working in eDiscovery on the services provider side, then moved to the law firm side and worked on the corporate side as well. I think this makes me uniquely able to understand how eDiscovery functions from essentially the three main partners in the process.
I understand that different sides have a different focus and different needs and work with clients accordingly. My perspective allows me to easily work with all of the partners that are all involved, and I can design a program that supports everyone's goals.
What are you most likely up to when you are off-the-clock?
I am typically crafting, cooking or curling. I picked up curling over the last two years and am member of the Chicago Curling Club.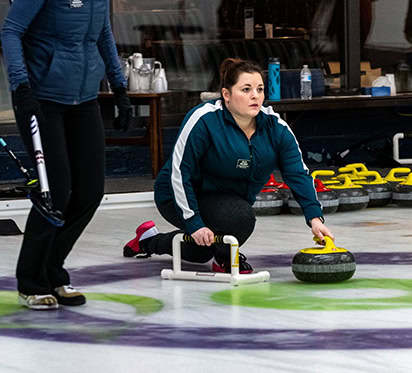 What is the most recent thing you learned about or taught yourself to do?
My latest thing was using a grill as a smoker. I am in the process of cooking a meal from every state – starting with smoked wings from Alabama so I turned our grill into a smoker box by using a tin foil box.